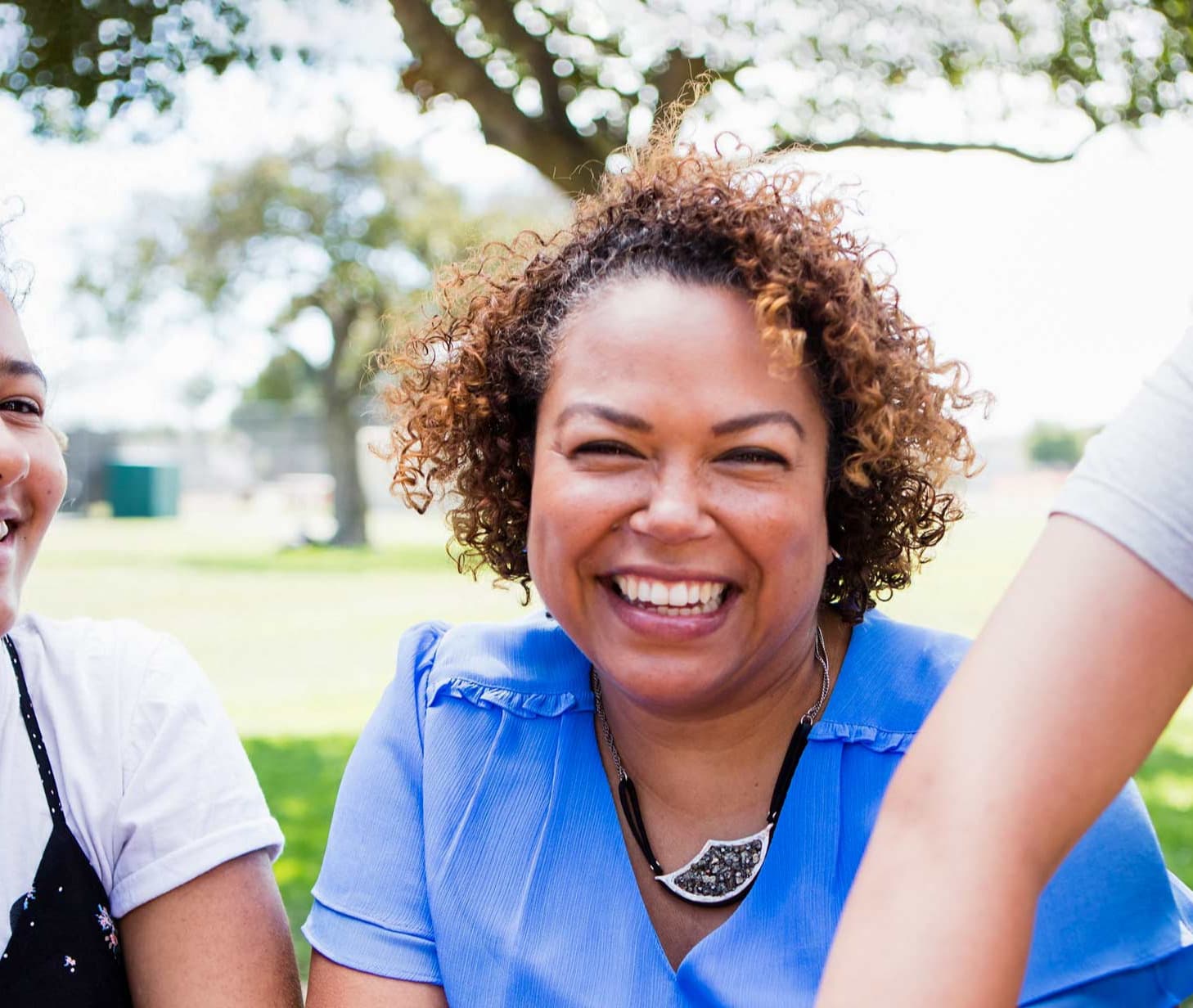 NEWS ARTICLE
California Democratic lawmaker plans to propose new human trafficking law
FOX40 News Reports: Assemblymember Mia Bonta is "confident her bill will make a difference for survivors of sex trafficking."
NEWS ARTICLE
KQED: How Would You Change California's Referendum Process?
Listen: Assemblymember Mia Bonta joins Kim Alexander and Guy Marzorati to discuss a bill that would change some of the language you see on the referendum portion of your 2024 ballot.
NEWS ARTICLE
Thousands of health care workers call on Kaiser to increase wages, staffing
Rep. Barbara Lee (D-Oakland) joined workers demanding a better contract as they marched around Kaiser's Oakland Medical Center. Other elected officials, including Oakland Mayor Sheng Thao and Assemblymember Mia Bonta, also showed their support.
"It's a very simple equation. In order to have strong patient care, you need to be able to have workers that are able to feel secure in their jobs and to make sure they are receiving a $25 an hour wage, a living wage," said Bonta.
NEWS ARTICLE
New bill would shift restitution from juveniles to State
AB 1186, introduced by Assemblymember Mia Bonta, includes alternatives to youth paying the restitution themselves, such as participating in an educational or employment program. The average restitution amount, according to Wallace, is about $1,500 but they have worked with youth who've owed as low as $400 and as high as $60,000.
NEWS ARTICLE
From Highways To Healthy Communities, Transforming How California Invests In Transportation
AB 1525: The Accelerating Communities through Transportation Act intended to do just that. The Greenlining Institute, a racial equity advocacy nonprofit, partnered with Assembly member Mia Bonta on the bill. This legislation would have required that at least 60 percent of transportation dollars go to projects benefiting disadvantaged populations, in a way that would shift dollars away from harmful highway projects and towards walking, biking, and transit projects that would meet communities' nee
NEWS ARTICLE
How attack on Pelosi, violent threats to Bay Area lawmakers inspired an unusual bill
State Assemblymember Mia Bonta, the bill's author, told SFGATE during a phone interview that she felt such measures are necessary given the rising rate of political violence across the United States. "We've somehow exchanged political discourse for political hate, and oftentimes people who are public servants and public figures are at the wrong end of that kind of vitriol," she said.
NEWS ARTICLE
In California, a prescription could pay for your fresh fruits and veggies
"I remember opening the fridge and seeing only celery and peanut butter and my mother telling me we were on a 'special diet'. I did not realize at the time we were food insecure," said Assemblymember Mia Bonta, an Oakland Democrat who proposed this bill. "Too many Californians, particularly Californians of color, are living with largely preventable chronic conditions."
NEWS ARTICLE
Assemblymember Mia Bonta Seeking Student Interns
KTVU Fox 2 San Francisco Reports: Assemblymember Mia Bonta's recruiting of local student interns — a "great opportunity for college students or recent graduates interested in politics."
NEWS ARTICLE
How California can protect anyone seeking an abortion or gender-affirming care
NEWS ARTICLE
Alameda Family Services Named 2023 Non-Profit of the Year by Assemblymember Mia Bonta
California Assemblymember Mia Bonta named Alameda Family Services (AFS) the 2023 California Nonprofit of the Year for her assembly district. Bonta and her assembly staff congratulated AFS officials and gave them their award at a ceremony in Sacramento on Wednesday, June 7.
NEWS ARTICLE
Mia Bonta Announces Ambitious Legislative Agenda
She said her primary goals are to uplift collective community challenges and the state's most vulnerable through legislation that supports gun violence prevention, digital equity, reproductive rights, criminal justice reform, cradle-to-career approaches to supporting youth, and affordable housing.
NEWS ARTICLE
Bradford, Bonta and Education Advocates Champion Funding for Diverse School Leaders
The DELPI Coalition, a wide-ranging network of education organizations, joined Senator Steven Bradford (D-Gardena) and Assemblymember Mia Bonta (D-Oakland) in Sacramento on May 1 to advocate for the Diverse Education Leaders Pipeline Initiative (DELPI), a new investment in the credentialing, placement, and retention of 300 diverse and culturally responsive TK-12 school administrators. 
NEWS ARTICLE
Leader 'Identifies' Opportunities For Collaboration
Each of the five Black women serving in the California Legislative Black Caucus talk about the importance of diversity and seeing others who "look like them" in the political space.
That has added meaning for Assemblymember Mia Bonta (D-Oakland), featured in the fourth installment of our "A Powerful Sisterhood" series highlighting the contributions of past and present Black women lawmakers in California.
NEWS ARTICLE
Bay Area Lawmakers Push State To Shore Up Cash-Strapped Transit Agencies
The letter urges lawmakers to restore prior commitments to the Transit and Intercity Rail Capital Program (TIRCP) and to extend pandemic relief, such as waiver of financial penalties and flexibility in state funds, through 2025.
NEWS ARTICLE
LGBTQ Agenda: CA lawmakers introduce bill to help with security issues
Assemblymember Mia Bonta (D-Oakland) on December 6 introduced Assembly Bill 37, which would expand on current law by allowing candidates and elected officials to use campaign funds for the protection of themselves, their families, or their staff, according to a news release from Bonta's office. "This protection includes security systems and security personnel. AB 37 will mirror what is currently allowed on the federal level."
NEWS ARTICLE
$5 Million in State Funding, New Housing Website, Helps Oakland Double Down on Housing Teachers
Now, thanks to a state budget request championed by Assemblymember Mia Bonta, the state of California is committing $5 million to TRiO to support more than 100 teachers over nine years, who will impact more than 40,000 students.
NEWS ARTICLE
After Times investigation, law passed to force California to clear pot convictions faster
"It is unimaginable and unacceptable that years after we legalized cannabis, Californians are still waiting to get their records cleared," the bill's author, Assemblymember Mia Bonta (D-Alameda), said in a statement. "We have a moral obligation to get this right."
NEWS ARTICLE
CA leaders say they're ready to help solve Oakland's crime wave
Attorney General Rob Bonta and Assemblywoman Mia Bonta were in the Bay Area Wednesday to promote a new branch in the state Department of Justice to stop gun violence. At the press conference, both addressed the issue of crime in Oakland.
NEWS ARTICLE
'He held my hand.' Bontas share abortion story, push for California reproductive rights
Assemblywoman Mia Bonta, D-Oakland, revealed at a news conference Tuesday that she had an abortion at age 21, as she was finishing her degree at Yale University and starting her first job.
The Assembly Democratic Caucus held the briefing to highlight how restricting access to abortion disproportionately impacts people of color…
NEWS ARTICLE
OP-ED: Assemblymember Mia Bonta Says No to Closing Schools, No to Cutting School Resources
I am proud to represent the children, the educators, the parents, the people of Oakland in this moment. I am here today to stand in solidarity with Oakland's children, our school district, our Superintendent Kyla Johnson-Trammell, our school board — because right now they need us more than ever.
NEWS ARTICLE
Election of Mia Bonta boosts female California lawmakers to all-time high
Women now make up nearly a third of the California Legislature — an all-time record, according to an advocacy group that recruits female candidates. The milestone comes with Tuesday's swearing-in of Assemblywoman Mia Bonta after a special election last week in the San Francisco Bay Area's 18th Assembly District.
NEWS ARTICLE
Mia Bonta explains how a name shaped her — and it isn't Bonta
Bonta's father was a socialist, her mother a Democrat, and they met as members of the Young Lords, a Puerto Rican empowerment group Bonta likened to the Black Panthers.
"They wanted to give me a strong name," Bonta told me, "so I was literally named after a revolutionary."